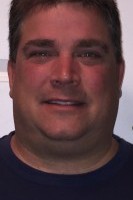 The markets saw a significant break lower in the beans and corn today.  Wheat continues to go its own way, but found support from Saudi Arabia's tender for 715 tmt of hard wheat for shipment between Feb-April and India's action to eliminate their wheat import duty.
Profit taking in beans and improving/more confidence in Argentina's weather pattern overshadowed good weekly and daily export sales.  Brazil's weather is, dare we day it, nearly ideal.  Argentina remains a little dry.  A sharply higher dollar today also pressured the board as a higher dollar is negative to our exports.
Worry that President-elect Trump's choice for EPA director, Attorney General Scott Pruitt of OK, who is known to be anti-EPA, will result in a cut or reduced support for biofuel subsidies pushed the soy complex and corn lower.   
A surging US dollar also pressured ag commodities.  The European Central Bank is extending their stimulus program from March 2017 through December 2017.  Most had expected it to be extended just through September.  The current program buys 80 billion euros per month.  The new program will buy 60 billion euros per month. 
The 50% retracement in January soybeans from the November low to high is at $10.20, which coincides with the 20-day moving average today.  Secondary support may not be reached until closer to $10.00 per bushel.  Resistance is yesterday's close and today's high at $10.49 per bushel. 
March corn tickled the 100-day moving average at $3.50 per bushel.  Next support is in the low $3.40's. Resistance is around $3.60 per bushel.  Tomorrows trade will be dictated by the December USDA WASDE report that comes out at 11 AM.  Not many changes in the balance sheet are expected but we will see.  Stay warm!