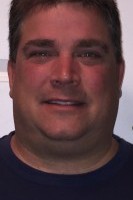 Grain markets are higher thus far post Christmas.  This in the face of most grain and weather wires speaking of favorable growing conditions in South America.   3" + rain seen in Argentina in the last 72 hours with more in the next 5 days and Brazil receiving 1.25" and more to come, this after dry concerns.  Some flooding has occurred in Buenos Airies and central Santa Fe as some areas have received up to 8 inches but all-in-all this rain is viewed beneficial for the crop while still seeing opportunity for harvesting in Mato Grosso.
As for why the market is higher.  I have seen it chalked up as money flow and a tech bounce.  Friday's quarterly US Hogs and Pigs report was supportive corn as it showed a record 71.5 million head in the US as of Dec 1st.  The Cattle on Feed number was as expected but still the smallest December number since 1996 at 10.65 million head.  China and Germany each ordered a culling of 55,000 poultry over the weekend to fight an outbreak of bird flu.   Overall the market is still dealing with burdensome inventories of grain and until we see a production issue or at least a perceived production issue the markets will have difficulty trading significantly higher.
As open interest in soybeans, beanoil, meal, corn and HRW all dropped on Friday it is expected to be a low volume week as the market will be open as usual the rest of the week and closed again next Monday.  We have seen in the past low volume lead to higher volatility and sometimes a marketing opportunity for to grower paying attention or working an offer around the Holidays.
Lastly, I would like to again remind everyone to be mindful of grain condition on the farm.  With low futures, better carries and a bigger local yield this can lead to storing grain longer and in more vulnerable positions.  To go along with this please do not put your marketing plan on a shelf in the shop for something to work on later.  Not selling is a marketing decision, keep offers in at whatever level that might be.  Do not fall in the trap of "just wanting a higher price" this leads to needing to market grain and not a preferable position to be in.  
www.landmark.coop