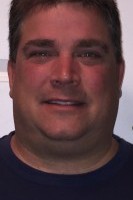 The grain markets start out the second week of the new year trading steady to a little higher.  Look for this week to trade sideways with many waiting to see what the USDA crop report will say.  The report will be released at 11 am on Thursday.  In this report the USDA will update the yields from this past corn and soybean harvest as well as some acreage updates and world wide numbers.
The soybean market is watching closely our export business and South American weather.  There has been some wet weather in parts of Argentina hindering planting progress there and some dry weather in the Northern soybean producing areas of Brazil.  Overall though the weather picture in South America seems to be improving.    Argentina reported 83% of their corn planted last week.
The corn market is steady and supported by good ethanol demand and so far this year decent exports.  The strength in the US dollar has not helped with additional export sales however.  South Korea has come to an agreement with the US to import eggs.  This will help them with their shortage of eggs due to culling of many flocks due to the bird flu over there.  This is much needed news for the US egg producers as prices are currently at 5 year lows.
Winter wheat plantings in the US are expected to be reported at 34.1 million acres down almost 2 million acres from last year and down considerably from historical plantings.  Wheat has had some strength lately on short covering by the funds.  The weather has cause for some concern as well with cold weather in the SE wheat growing areas and parts of Europe.  The wheat growing area is also experiencing dry conditions and thus the crop ratings have been deteriorating.
Export inspections from this morning were neutral to disappointing.  The soybean sales are starting to move to South America a little earlier this year.   Corn inspections were reported at 34.5 million bushels, soybeans at 53.58 million bushels and wheat at 9.57 million bushels.
www.landmark.coop