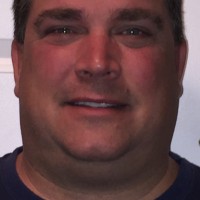 The cash grain markets are up strong this morning as we come off the three day weekend.  This rally started last week with the USDA crop report. Just the fact that it wasn't as bearish as many thought it could be caused the markets to move higher.  Both the corn and soybean yield from last years crop were lowered just a bit and demand stayed steady to reduce carryout levels.   Still they showed plenty of inventory in the US grain supply, especially in corn and wheat.  2016/2017 ending stocks for corn was reported at 2.355 billion bushels; soybeans at 420 million bushels and wheat at 1.186 billion bushels.  To put this in perspective last year the US ending stocks for corn was 1.738 billion bushels, soybeans at 197 million bushels and wheat at 976 million bushels.   So ample supplies as of right now.
The wet weather in Argentina that has affected much of the soybean growing region with flooding and standing water in areas has soybeans trading at levels not seen since November.   The market remembers last year when Argentina had flooding rains during March-April and had a significant crop loss.  This year it is much earlier but some are saying as much as 10% crop loss could be seen.  In some areas the soybeans didn't and probably won't get planted now.  The forecast is for drier weather over the next two weeks so we will see if conditions improve.
Brazil also got rain this past weekend and in the areas where they needed it the most. So that crop is looking really good and could offset some of the losses in Argentina.  Brazilian truckers are on their annual strike, but so far no significant impact has been felt as harvest is just starting to get underway.   Brazil's bean harvest is estimated at 2% complete.
Corn and wheat are being pulled higher by the soybeans and by technical buy signals.  Take a look at using today's rally to sell soybeans as these levels are profitable.   Sales to create cash flow in old crop corn might make sense as well. March at $3.65 and July at $3.80 are pricing targets that hit today for some.  Dec corn futures are nearing $4.00 and that is a level to take a look at some new crop sales as well. Most of this energy in the markets is coming from South American weather and once that calms down we could easily trade lower once again for a while.
NOPA December soybean crush report is out today.  The estimate is for 162.8 bushels and soy oil stocks are estimated at 1.352 billion pounds.
There are reports that China may have cancelled up to 7 ethanol cargoes that were scheduled for March arrival.  Importers are worried about the ethanol import tariff rising from 5% to 30%.  This will have an impact on ethanol exports from the US. The agricultural trade with China will be something to keep an eye on as the new Trump administration gets into office this year.
The risk of loss in trading futures and/or options is substantial and each investor and/or trader must consider whether this is a suitable investment. Past performance, whether actual or indicated by simulated historical tests of strategies, is not indicative of future results.  There is no guarantee that the advice given will result in profitable trades.
www.landmark.coop