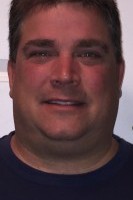 The grain markets have been watching the announcements made by President Trump and his policies towards trade and how it could affect the agricultural sector.  The concern stems from Trump officially withdrawing from the Trans Pacific Partnership and how that could affect trade.
Otherwise the markets were pretty darn quiet today with corn hitting technical selling pressure.  Corn was down 6 cents on the day.  Overall just a lack of positive news to push the market higher today.  Soybeans did avoid trading lower for the 4th consecutive session by closing 1 cent higher.
South American weather is improving and Brazilian soybean harvest is progressing
Informa updated their estimated planted acreage numbers for this next spring in the US.  They have corn at 90.489 million acres vs. 94.0 million acres last year.  The soybeans they have at 88.647 million acres to be planted vs. 83.433 million acres last year.  All wheat acres at 45.762 million vs. 50.154 last year.
They estimate trend line yield in corn at 170.4 vs. 174.6 this past year and soybeans at 47.2 vs. 52.1 bushels per acre last year.
www.landmark.coop