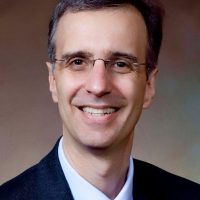 There is hope for recapturing land nutrients and finding out where some of those nutrients went. For more than five years, Yahara Pride Farms has been a volunteer farm effort focused on nutrient management for farm land. It has been very successful with cover crops, keeping an eye on water ways, and keeping nutrients on the farm.
Dane County Director Joe Parisi detailed a pilot project in collaboration between farmers, the county, the Madison sewage district, and local municipalities. He said the greatest challenge for the lakes is phosphorus runoff, much of which is coming from urban areas during rainfall. In rural areas, the challenge comes from the fields. The objective of the partnership is for urban and rural to come together and address phosphorus runoff at the source. Farmers in the partnership have been implementing practices from buffer strips to grass waterways to roofs over feedlots and manure storage. Parisi credited the success of the program to the hard work of the farmers.
The interview can be listened to here…
Or viewed at…
Dane County Executive Joe Parisi on farm and lake partnerships

Posted by Pam Jahnke Welch on Monday, March 13, 2017
Scientists have been studying the water to unearth why phosphorus levels remain stagnant in spite of farmer efforts. What they found is the practices being adopted should be lowering levels, but there is over 100 years of build-up in the water in what is being called legacy phosphorus. Parisi said this does not invalidate the current effort of farmers, as this still aids the future. They are still going to tackle the legacy phosphorus. He funded a pilot last year wherein a vacuum-like machine removes the phosphorus. This is then placed in a field with a clay liner and planted over. 33 miles of stream were identified in the Mendota watershed to have phosphorus sediment. Over the next four years, Dane County is going to remove over 870,000 pounds of sediment.
Dane County has spearheaded many nutrient-saving projects. On the horizon is a manure storage initiative particularly for small and medium-sized farms that can't afford manure storage. Parisi said there is $1.1 million in the 2017 budget for cost-sharing with local farms. The idea is for community storage. A few small farms who can't afford storage themselves could then split the costs and share the facilities. The agreement from the county is they will help cost-share, and in exchange the farmers using that storage agree not to spread from Dec 1st to Mar 31st. The collected by-product then allows for recycling of phosphorus as fertilizer.