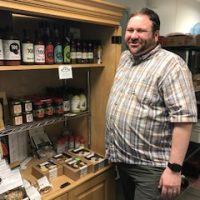 Do you make some of the best pickles or salsa around but don't quite know how to produce and sell your product?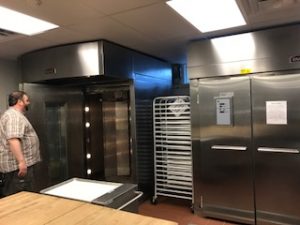 It wasn't that long ago that if you wanted to purchase groceries on the North East side of Madison you had to travel quite a distance because the area had nothing to offer and was classified a food desert, this got the North side Planning Council of Madison thinking and talking about ways to insure that more food opportunities existed in the community. The idea of a shared space for food entrepreneurs was hatched, a place where the whole community was welcome to cook and produce food in state of the art and state inspected setting. The staff at FEED also helps with business plan writing, insurance, sales and marketing, anything you think you could eat and sell.. the FEED Kitchen is here to help you with.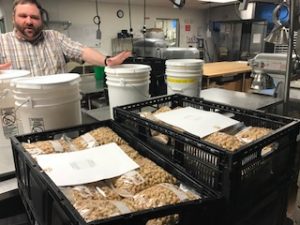 FEED Kitchen stands for Food Enterprise and Economic Development (FEED) Kitchens and is a project of the Northside Planning Council of Madison.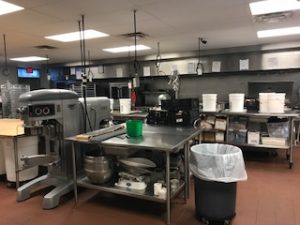 The FEED facility includes five commercial kitchens, with specialized equipment for baking, produce preparation and processing, deli prep and meat processing. The facility is available for rent by the hour so that food businesses and individuals seeking to sell food to the public can have a legal place to prepare their food.
But that's not all the FEED kitchen offers they also have a training kitchen available for non-profit groups and cooking teachers to use to teach food service and preparation skills so that people can get work in the food service industry, and can learn how to cook and process food for their own consumption. This training kitchen doubles as a community use kitchen for anyone who wishes to do personal cooking or baking on a larger scale, such as holiday baking with friends, canning and preserving produce, or making meals in bulk.
Adam Haen is the general manager of the FEED Kitchen he joins Bryant for an interview talking about all the facility, the services they offer to all of Wisconsin and the plans to expand the facility and services they provide…
Click on Link below to here Bryant and Adam's Conversation