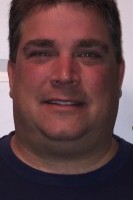 Welcome to the cold start to 2018. Arctic air will continue across the Plains, Midwest, South and East into the end of this week, likely shattering more daily records and sending wind chills to dangerously cold levels. There is growing concern that the recent arctic blast has caused winterkill in the U.S. wheat crop. Below zero temps were verified into a large part of Oklahoma with single digit temps being recorded well into Texas. The SRW belt saw double digit negatives.  This had the wheat trading a bit higher today.  However, the damage if any will not be known until spring.
Soybeans traded both sides today and are supported somewhat by continued concern over dryness in Argentina. Weekend rains were below forecasted amounts so the weather will continue to be monitored.  Timely rains will be needed to keep the crop prospects in Argentina on the plus side. Brazil so far has had nearly ideal weather over most of their growing regions.
Corn traded a bit higher today on new month, new quarter and new year money coming into the market. There is not much news to talk about in corn though.  The cold weather has some end users improving nearby basis to try to encourage some cash movement.  Overall a pretty quiet start to the new year.
Demand for US crops should be good with these low prices as we are very competitive in the world market right now.  Hopefully this will show up in our upcoming weekly export reports.   This week it didn't really show much excitement as corn and soybeans were right in the middle of the expected range and wheat was at the low end of export expectations.   Corn was at 26.92 million bushels, soybeans were at 41.9 million bushels and wheat was at 10.08 million bushels.  At these levels look for the USDA to lower expect expectations in the upcoming WASDE reports.
www.landmark.coop
The risk of loss in trading futures and/or options is substantial and each investor and/or trader must consider whether this is a suitable investment. Past performance, whether actual or indicated by simulated historical tests of strategies, is not indicative of future results