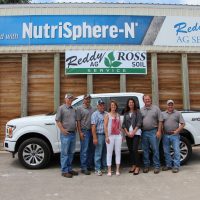 A new truck for the farm is always exciting. It's even more so when it's free. Marland Bodi from Potosi was the winner of a sweepstakes giveaway from Verdesian Life Sciences, a young company here to help producers with nutrition assistance and plant health.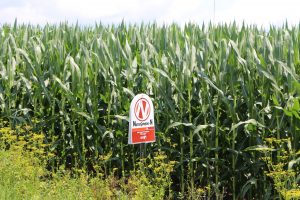 Listen to Bobbi Jo's interview with the Midwest Executive Vice President of Sales, Dave Schwartz.
Verdesian guarantees the performance of their leading brands, AVAIL Phosphorus Fertilizer Enhancer and Nutrisphere and Nitrogen Management Tool. Growers, just out the product out and leave it unchecked in a strip of your field. If yield doesn't cover the cost of the treatment, Verdesian will reimburse that product.
That message was the purpose of this promotion, from which Marland received a brand-new F150. Although, it sounds like his wife will be driving the new vehicle!
"They just celebrated their 25th anniversary here," Dave said. "Marland was kidding that he had this planned all along."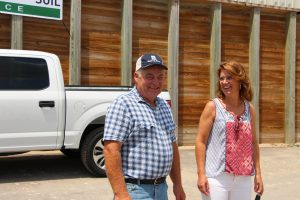 The company serves farmers across the country, but the Midwest is especially a hotspot. Our crop diversity makes for a good nutrition assistance market. More Than Manure is a product catered to livestock producers that is popular in Wisconsin. It controls the nitrogen and phosphorus, keeping it on the acre.