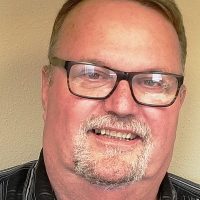 Bob Lightner is the new office training facilitator for Equity Cooperative Livestock Sales Association.
In his new position, Bob will be responsible for working with the IT department in assisting them with the ELM market roll out. He will develop and maintain office staff training material as well as audit markets.
Lightner attended the University of Wisconsin-Platteville and has a degree in business administration with a minor in computer science. Lightner previously worked for Equity for seven years and has been involved with the livestock industry for the past 18 years, with the past five years being spent in the bovine and caprine genetics industry.
Lightner lives in rural Lyndon Station with his wife, Sue Fisher. They also have an adult son.
"This position is essential to enhance computer systems within the cooperative," says Rob Meier, vice president of information systems. "His knowledge of computers and troubleshooting, as well as his knowledge of the livestock industry, makes him a great fit for this position."
Equity Cooperative Livestock Sales Association is a federated cooperative headquartered in Baraboo, Wisconsin. Equity operates 14 locations and services producers in Wisconsin, Illinois, Iowa, Michigan, Minnesota and South Dakota. Equity assists producers with the marketing, managing and financing of their agricultural businesses.