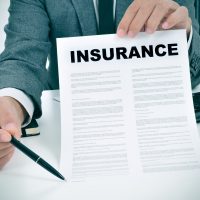 Crop Insurance…It's a topic that nobody is necessarily excited to talk about. But, with the severe weather conditions in 2019, having a discussion about your options is more important than ever before.
With everything from Prevent Plant to deadlines to the Market Facilitation Plan, it's easy to lose track of what needs to be done by when. One of the most important things you can do as a Wisconsin farmer in 2019 is consult with your local agency. These people know the deadlines like their back of their hand and can give you the answers you need.
Josh Scramlin recently spoke with a couple of crop insurance agents from Rural Mutual Insurance and asked them about anything from cover crops to hail coverage to the changes in prevent plant dates. One thing that cannot be stressed enough: don't be afraid to ask questions of your agent as that is what they are there for.
Click the play button below to get some guidance on crop insurance.